December 18, 2015 to January 6, 2016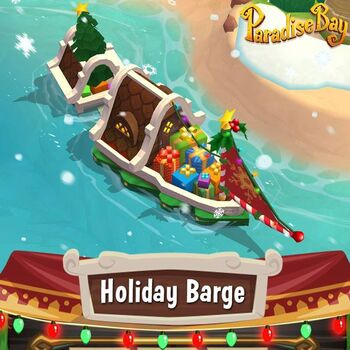 Holiday decorations are here! Collect peppermint candy
to earn festive winter decorations from the Holiday Barge!
Collect peppermint candy by doing various activities around your island.
You have a chance to earn peppermint candy by doing the following: harvesting crops; collecting items from the turtles, moles, and otters; harvesting trees and bushes; crafting goods; opening presents!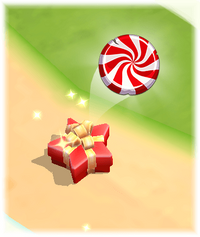 Once you collect peppermint candy, this will introduce the Holiday Barge! You will need to be Level 16 to receive this quest.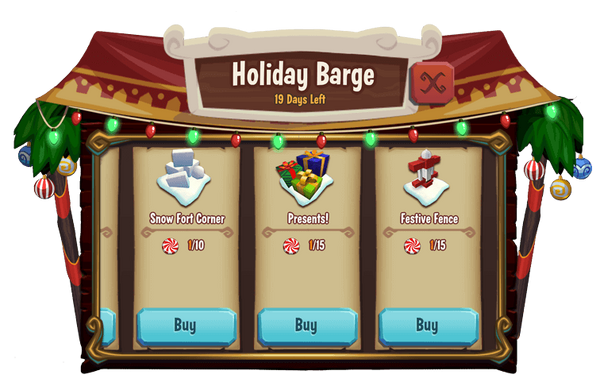 Look Familiar?
The Holiday Barge is your one-stop shop for holiday decorations! It's just like the Bazaar, except you'll be able to purchase special holiday decorations here using the peppermint candy you've collected.
Decor
Limited Edition Holiday Items

1

5

10

10

15

15

30

60

60

80

100

100

250

500
Community content is available under
CC-BY-SA
unless otherwise noted.