Make it a sunny day! Complete daily challenges and earn rewards!
A new mini-game is now live!
This mini-game was released to all players as part of version 2.6.0 on 17th July 2017.
Sunshine Challenges is similar to Horatio Jasper's demands during TradeFest. There are 3 panels, each one giving a challenge to be completed by 1900h GMT+1 (other times for different countries).
Each challenge is chosen at random from more than 60 possible options, divided into 3 difficulty levels - easy, medium and hard.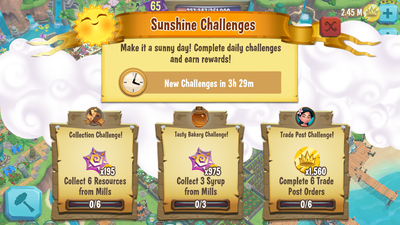 Once a challenge is completed (blue check mark) you will be able to collect the reward displayed on the panel: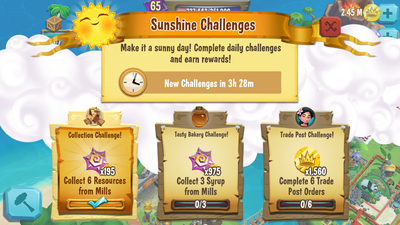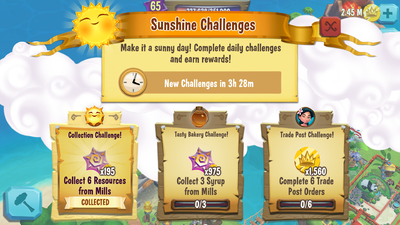 An indicator on the Level progress bar will show when challenges have been completed.

List of possible Sunshine Challenge types
Community content is available under
CC-BY-SA
unless otherwise noted.